For tax resolution services you can count on in Mesa and the surrounding region, look no further than Taxation Solutions, Inc. We have the experience and knowledge you need and deserve in a tax relief company, thanks to our 40+ years in tax problem resolution and our high level of training. Whether you need to speak with a tax attorney or another certified tax resolution specialist, we have someone on our staff who's right for your case. We offer assistance with back taxes, tax penalties, IRS audit proceedings, and much more. Schedule your initial consultation with us—and get a free cost estimate—by calling now! 
Tax Resolution Services
Tax Lawyers Available
40+ Years of Experience
Licensed & Insured
A+ from the BBB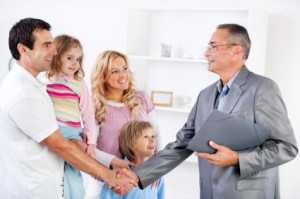 Customer-First Approach to Tax Problems
Our local tax resolution service area includes Mesa, Phoenix, Gilbert, Scottsdale, Chandler, Tempe, Glendale, Peoria, Paradise Valley, San Tan Valley, and elsewhere in the region. We can handle individual and business tax issues, and we'll always tailor our tax relief services to your specific needs and financial circumstances. Quality workmanship and professional customer service are our top considerations, which means you can expect to have a great overall experience when you hire Taxation Solutions, Inc.
In addition to having four decades of experience in our industry, Taxation Solutions, Inc. is fully licensed and insured. Our tax resolution specialists are affiliated with the American Society of Tax Problem Solvers, the National Association of Tax Professionals, and the National Association of Enrolled Agents, which helps them stay up to date and informed about changes to the tax code that affect our clients. As a testament to our commitment to superior tax help, we have an A+ rating from the Better Business Bureau.
Swift Action for Tax Settlements & Resolutions
Taxation Solutions, Inc. is pleased to offer emergency tax relief services. If your tax problems can't wait and you need to start working with a tax attorney or other certified tax resolution specialist right away, you can count on us for a prompt response and for efficient work. We'll do our utmost to ensure that you meet all deadlines the tax authorities have imposed, and that your individual or business tax issues are soon a thing of the past.
For more on why Taxation Solutions, Inc. is one of Mesa's most trusted tax debt relief providers, get in touch with us by phone or email! We'll answer any questions you have and then get to work coming up with a plan of action to ease your tax troubles. We want to solve whatever tax problem you're having and advise you on avoiding similar issues going forward, so you get to enjoy complete IRS tax relief.
We look forward to working with you. Call now!